MD3 Resume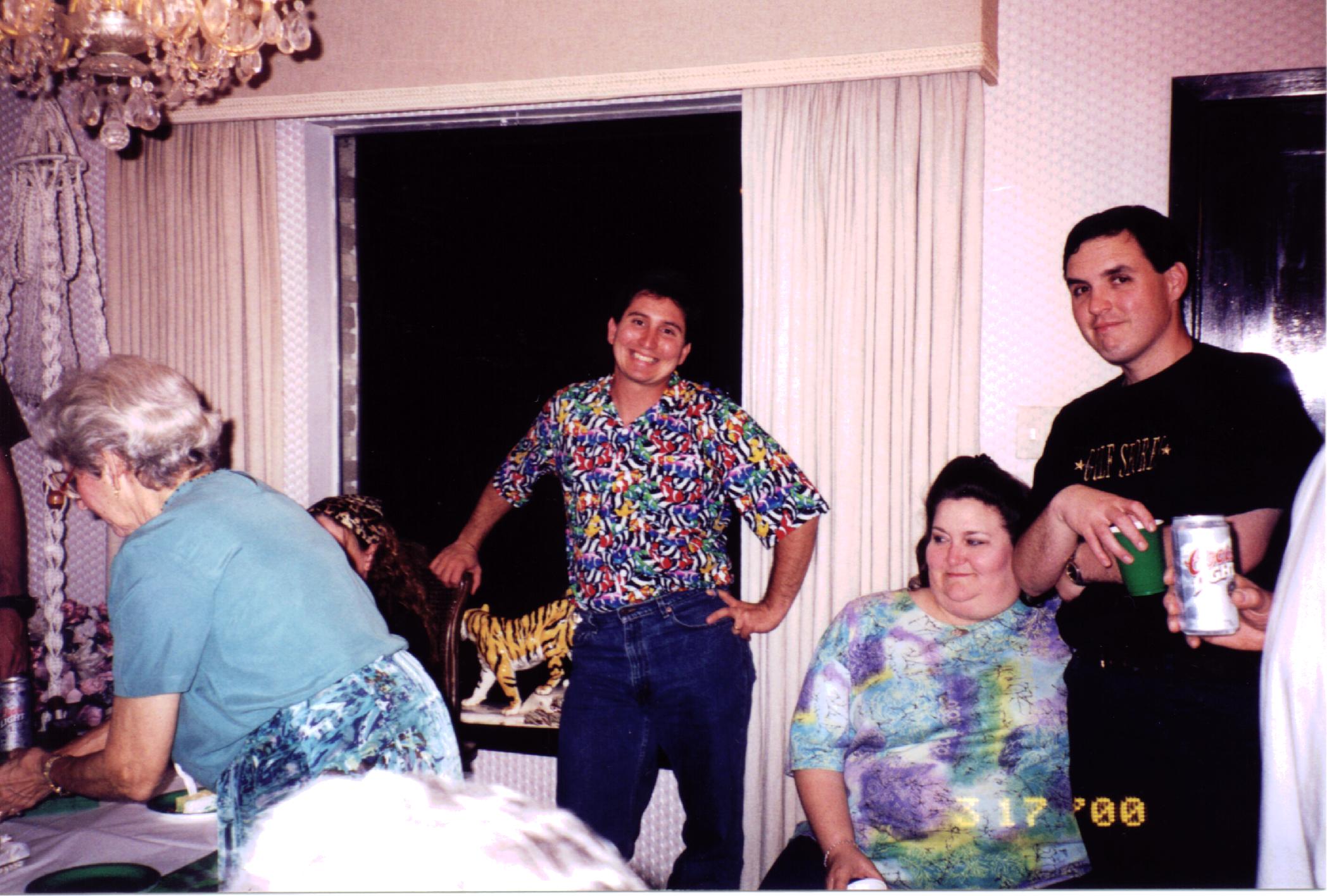 Manuel is married to the lovely Nicole and recently became the proud father of Corbin born in August 2003 and Logan in December 2005. Manuel has been married since 1996 and enjoys living in the shadow of New Orleans in an unincorporated city named Metairie.
Manuel is a .NET developer who has been working with Microsoft development technologies since 1993. Manuel is the co-founder of his Computer Consulting firm XOCOMP where he heads the custom software development department.
Manuel enjoys C# and VB.NET development, particularly the ASP.NET architecture with AJAX and MVC. MVVM and WCF has become the new focus on his .NET learning path. .NET Framework is a excellent development platform and the VS.NET IDE is getting better every year.
Manuel is a founding member of the Greater New Orleans .NET User Group and has been working with the New Orleans community through various developer groups such as the Windows Application Developers SIG, the Visual Basic Learners Group, Programming and Utilities SIG, and most recently he started the Greater New Orleans .NET User Group. Manuel has been training developers since 1995, always pushing local developers to strive to learn the new technologies presented that both ease and complicate developers' lives. Manuel volunteered to support the Mid-South region for INETA which made him the contact point for Texas, Louisiana, Arkansas, and Mississippi, he no longer fills this role.
Manuel enjoys playing volleyball every Sunday with many of his technical and programmer buddies along with other friends. He enjoys swimming and white water rafting. He attempts to visit roller coaster theme parks at every opportunity. Manuel is an avid Role Playing Game enthusiast playing d20 RPGs like Gamma World, Dragonstar, and Dungeons and Dragons. Manuel loves the new D&D 4th edition and the D&D Miniatures skirmish game.

Manuel and Nicole enjoy taking vacations to Belize and Disney whenever possible and just about anyplace near water.
Manuel's entire life is captured and documented through thousands of pictures and WebPages at his site at http://www.XOCOMP.net , please feel free to visit and browse around.
Bio

If you are interested, here is a short bio on Manuel Dennis III.
I was born in Metairie, LA in 1969.

Education

Attended St. Angela Merici grammar school.
Graduated from Archbishop Rummel High School.
Graduated from Community College of the Air Force with an Associates in Applied Sciences in Aircraft Armament Systems. (Some might call me a rocket scientist)
Graduated from the University of New Orleans in 1993 with a Bachelor of Science in Computer Science with a minor in Psychology.
Microsoft Certified Professional for Visual Basic 5 and 6 and .NET Solutions Architecture.

Personal
Work

Employed by XOCOMP as an Information Systems Manager at USACE.
I develop custom software and I am specializing in VB.NET, C#, ASP.NET, Visual Basic, SQL, Access, Reporting Services, and Crystal Reports.
Currently manage an office with multiple PCs running the following software Windows 7, 8, 2003, XP with SQL Server 2000, 2005 and 2008, Exchange 2003, IIS and much more.

Recreation

D&D Miniatures is my favorite weekend hobby right now
I teach and play board games with my son and his friends.

We started a game club at his school

I play volleyball almost every Sunday with my friends.
I love swimming at my grand parent's pool with my boys
I enjoy Fantasy, Science Fiction and Sci-Fi role playing games like D&D 4th , D20 Future, DragonStar, D&D 3.5, Traveller, Alternity, Gamma World, Rifts, GURPS, and Star Wars to name a few.
I enjoy watching Fantasy and Science Fiction movies as well as reading Sci-Fi books.
I read many computer magazines and programming related books.
I enjoy making wacky websites about my interests. See the Interests Link!
I really like great roller coasters and high speed thrill rides.
I really enjoy spending time with family at Mardi Gras every year.

Travel

My wife and I travel annually
In 2000

We love Orlando where we go to Disney World and Universal Studios
We visit Belize as often as we can. Our last trip 2000, we spent a month on Ambergris Caye

In 2001

Our most recent big trip 2001 was to Australia to visit a good friend
We like going to Houston, particularly Astro-World.
We go with friends to Gulf Shores too
We loved Cedar Point, Ohio. We rode the best giga coaster - "The Millennium Force" over 300 ft high and I think it went 90mph.

In 2002

We returned to Belize for our company trip
We visited Six-Flags over Georgia
We plan on a Cruise soon....

In 2003

I went to Dallas for a convention and visited Six-Flags over Dallas
We went to Six-Flags over Houston
We went to Dollywood in Pigeon Forge
We went to Six-Flags over Georgia

In 2004

We took a trip to Cedar point to ride more rides, Corbin was just a baby
We took a trip to Six-Flags San Antonio and also visited Schlitterbaun

In 2005

We cruised around Hawaii and Corbin took the trip with us
We went white water rafting on the Ocoee
We went to Six-flags over Georgia.
We had to evacuate from Hurricane Katrina

In 2006

CoastCon 29 in Gulfport, Mississippi
Kayaking in Mississippi
Bayou Wars in Vicksburg
Belize for a wedding, we took Corbin and Logan at 6 only months old

In 2007

Kayaking in Mississippi
CoastCon 30
Bayou Wars
HubCon

In 2008

Disney World
CoastCon 31
Bayou Wars
HubCon

In 2009
In 2010

CoastCon 33
Kayaking in Mississippi
Bayou Wars
HubCon
Arkansas
Kayaking in Mississippi

In 2011

CoastCon 34
Kayaking in Mississippi
Disney World
Bayou Wars
We plan to go white water rafting on the Pigeon River in Tenessee

In 2012

Great Wolf Lodge in South Carolina
CoastCon
Kayaking
Bayou Wars
Schlitterbaun in New Brunfells, TX
HubCon

In 2013

Coast Con
Kayaking
Bayou Wars
Gulf Shores
Orlando, Legoland and Nickelodeon
HubCon