Pictures from NYE 2003 can be found at http://fun.xocomp.net/photos/default.aspx?dir=.\NewYear\NYE2003
Pictures from NYE 2002 can be found http://fun.xocomp.net/photos/default.aspx?dir=.\NewYear\NYE2002

Computers and peripherals meet the destructive potential of dry ice.
New Year's Eve each year we have a celebration to blow up old PCs and PC parts.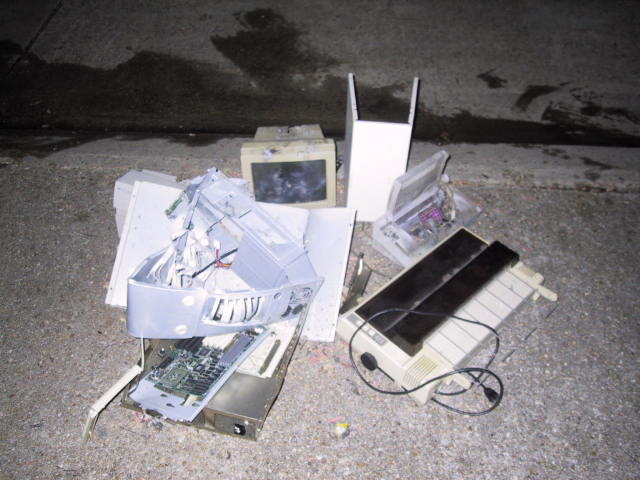 After 2001 this is the remains of 2 Computers, 3 printers, and a monitor.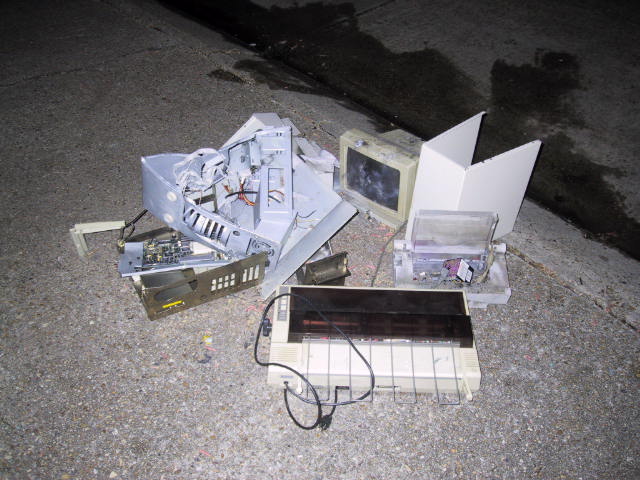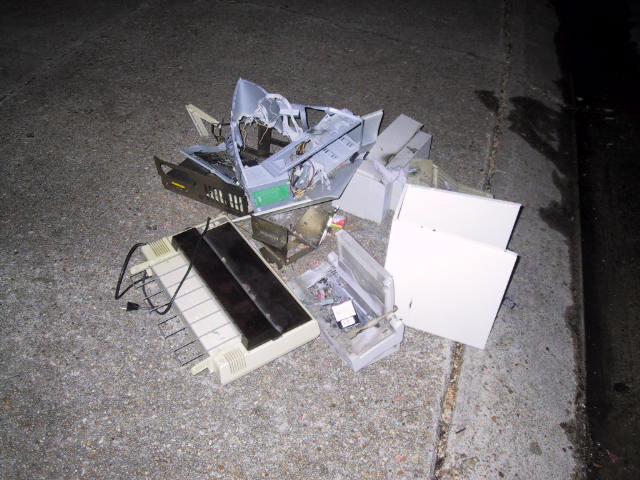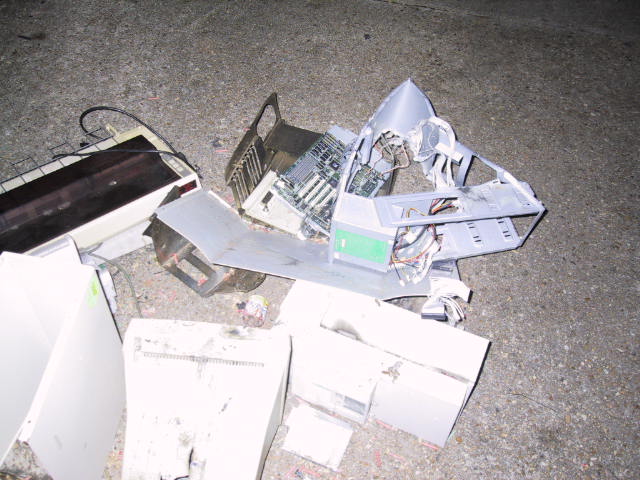 The motherboard seen here went about 15ft in the air, and the CPU went about 65" down the street.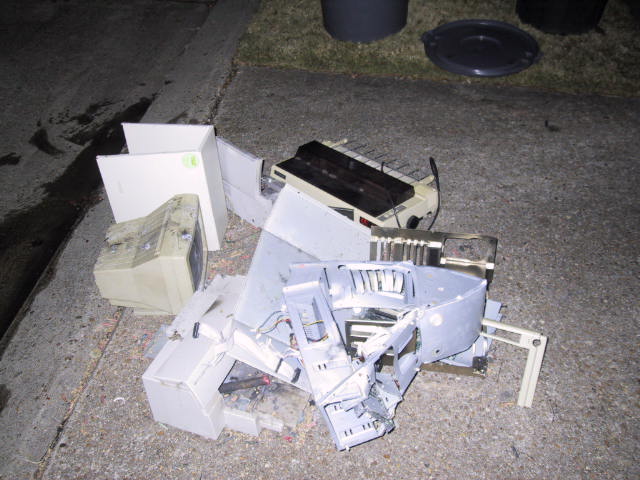 This case went about 8 feet in the air.

We love PCs. We really do.